Coco's Baptism in Bham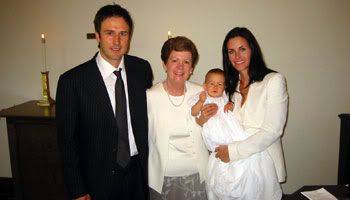 I like Jennifer and I can totally understand her pain in leaving Brad. But breakdowns at a baptism? That's unfortunate.
jen went down with courtney and david for it...as some of yall know since they were spotted at the highlands. but here is the juicy part...they had some people over for dinner and after a couple glasses of wine jen started to lose it! she was saying that she didnt' want to divorce brad but didn't have a choice because he had slept with jolie (that is what she calls her). anyways she kept having crying spouts and courtney finally turned to her and said "i thought you promised you weren't going to do this"!